You're looking for a 3D architectural rendering company, but you're not entirely understand the 3D rendering process. K-render's article will help you fully understand the 3d rendering process. 
What is 3D rendering?
3D rendering is the technique of utilizing computer software to create 3D pictures that are accurate to the original architectural design or model. The final renderings accurately reflect real materials and light in terms of realism, precision, detail, and authenticity. Architects with experience and expertise could use their software to create works that make it impossible to identify the distinction between real photographs taken with a phone and computer-generated ones.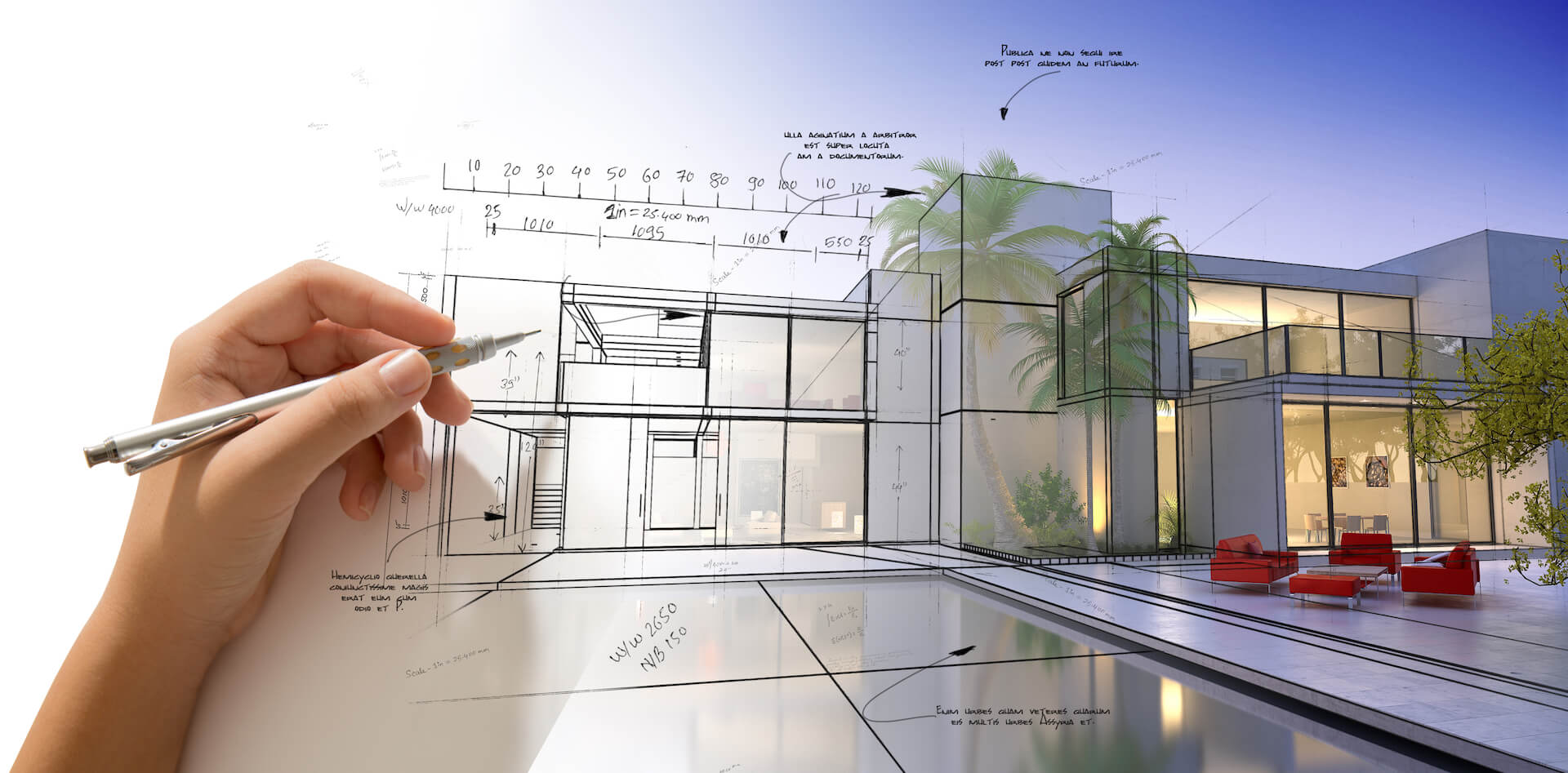 Understanding the 3D rendering process
Introduction to the 3D rendering process
3D rendering architectures often acquire as much information as they can before starting the actual work, and this procedure is quite standard throughout the business.
Step 1: Understand the client's vision
In order to create a model, a 3D architect must understand the project. A 3D artist starts by visually imagining the project utilizing the blueprints, sketches, and reference images provided by the client. Rendering architectures usually choose camera angles at this stage based on the 2-dimensional drawings. After the project has been analyzed, it's crucial to describe the specific design components (colors and textures) that will be utilized to present the concept. 
In this step of  the 3D rendering process, rendering architectures need client provide them with a brief description of project along with the materials specified below based on the service you would like to use:
Exterior rendering
+ We need a set of drawings that include floor plans, elevations, and roof plans. If you have any requirements for the site where the building is, in this case, we need a site plan.
+We accept all versions of the following programs: Revit, AutoCad, Sketchup, PDF, or JPEG files. Feel free to send us what you have.
+The finish schedule or just material samples, like a photo or link to the roofing material, a sample of the brick or siding board, and all other finishes.
Interior rendering
+ We'll need all the drawings, such as the floorplans, interior elevations, and furniture plans.
– Furniture Floor Plan
– Section Architecture Drawing
– Mood Board, Material Board
– List of furniture (position, brand, product code, type, size) – List of material for top, wall, floor
– Other requests about time, style…
+ We accept CAD, Sketchup, 3ds Max, and Revit files. The PDF or JPEG drawings and dimensioned sketches are acceptable to us.
+ You need to send us the furniture schedule or all links to the new furniture products you use in your design project.
This is a mandatory step in every good 3d rendering service for interior design.
Step 2: 3D modeling 
In the digital workspace, the animators continue to render objects based on client input data (concepts, drawing, moodboards…). These things, such as furniture (such as the forms of tables and chairs), internal walls, ceilings, and floors, as well as architectural details of outside areas like windows, doors, and trees, are all particular to architecture. Simply said, everything that can be seen in the camera frame in the final product has been rendered at this stage. Rendering approaches will differ depending on the algorithms of different visualization applications. This procedure is carried out using 3D visualization software. We will talk about softwares used in the 3D rendering process in the next part.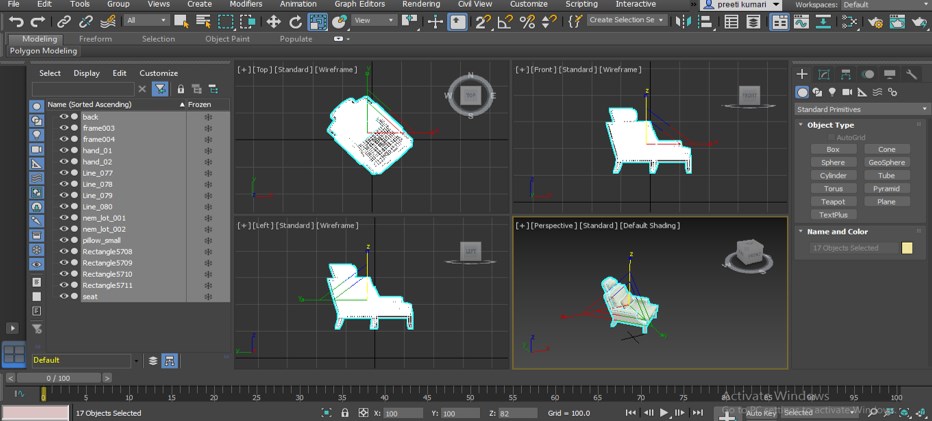 Click to meet Clary – Sales Manager
Step 3: Materials and Texturing
An object is formed by two elements, the shape and the material that makes it. For example: we have a table, its shape is rectangular and has 4 legs, its material is wooden table top and metal legs. The task of 3D rendering architecture in this step of the 3D rendering process is to determine the material of each of the object's tiny surfaces and then assign the proper related material to each one. Each actual material will have unique characteristics (for example, glass is transparent and can reflect light, garden stone is gray, slightly rough and reflects light gently). Therefore, to get the qualities as similar to reality as possible, we must also make computer adjustments. The visualization software allows us to customize these parameters, and some even have actual materials available for us to use.
Step 4: Lightning in 3D rendering process
In order for us to be able to see anything clearly, the object itself must be lighted. Light shines on objects in many different ways and the light itself will contribute to making the space more beautiful and emotional.
There are two types of light: light from the environment (sunlight, moonlight …) and artificial light (street lights, indoor spotlights, bedside lamps…). The harmonious combination of these two types of light will make the object as well as the space it is in become more real and more emotional. In the 3D rendering process, rendering architecture must design appropriate lightning in order to increase the realism.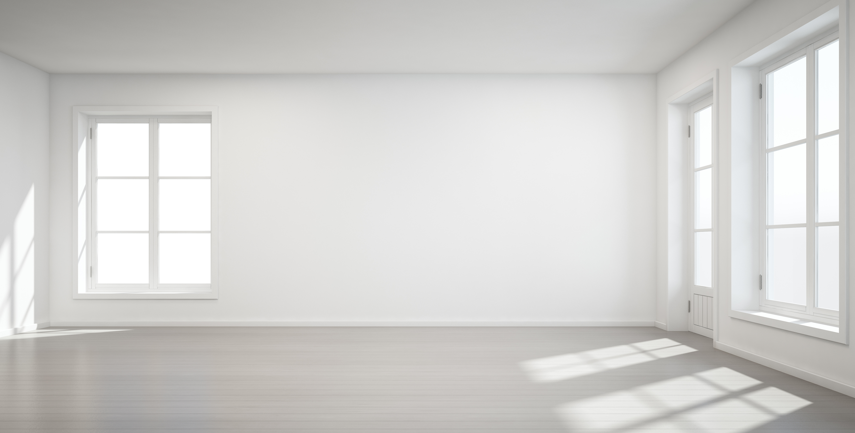 Step 5: Rendering
As photographers or filmmakers, after having all the objects (modeling), their colors, materials and a nice light, they will proceed to align the camera angle and adjust the parameters for shooting. In the 3D rendering process, rendering architectures will have to adjust from basic elements (camera angle, aspect ratio, image resolution …) to advanced elements (Gamma of the picture, white balance, noise, etc.) even to super-enhanced factors (parameters of light photons traveling in space), focus, panorama …). After adjusting the parameters and testing, the computer runs the simulation of the final product (photos, videos). The time required for rendering depends on the scene's complexity as well as the desired quality.
Step 6: Refining 
In order to speed up the revision process, a draft of the process is frequently sent to the client for feedback during the refining stage. The scene, texture, and lighting are adjusted by the artist as necessary to achieve the best output. Modifications may often be performed separately because most model upgrades don't necessitate updating the texture.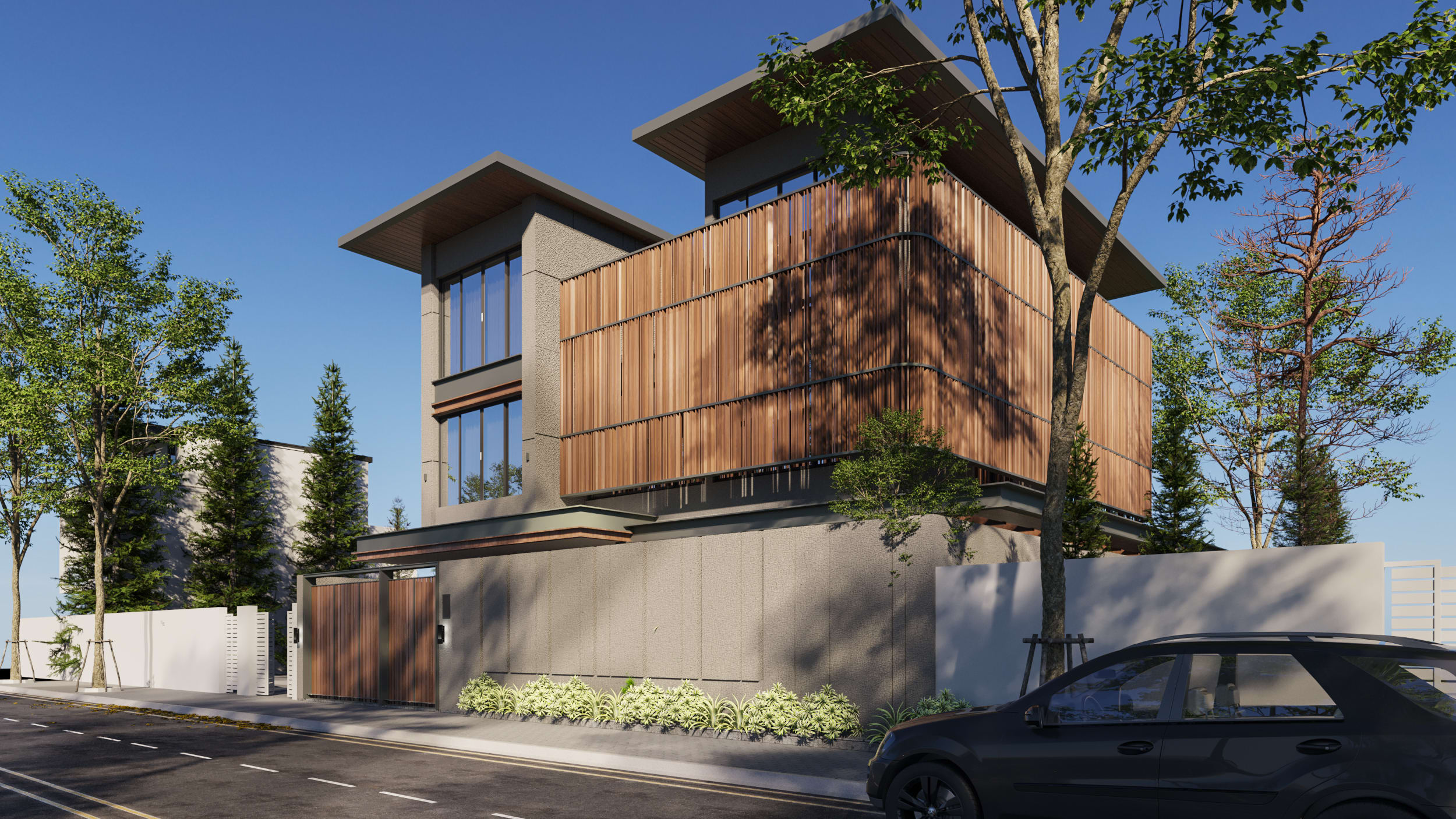 Rendering draft design layout
Step 7: Final delivery
In the final step of the 3D rendering process, the customer will receive the 2D image/s once all of the individual elements have been agreed upon and the overall output has been confirmed. According to the desired resolution, rendering architectures will send the images in a certain format and size to the client.
The software used in the 3D rendering process
The software that K-render is using in the 3D rendering process is Autodesk 3ds max, Corona Render, Vray and Sketchup. 
Autodesk 3ds max 
3Ds Max is one of the 3D drawing software that helps create and animate 3D objects. 3Ds Max has very powerful modeling capabilities, comes with a set of add-on software modules. It also has a flexible structure, and a platform suitable for Microsoft Windows. The software also allows users to design scenes in which light, shadows, rain effects, fog, reflections, fire, smoke, etc. are set as needed and then exported as formats such as movies, photos, virtual reality models.
In construction and architectural design, 3Ds Max software is one of the most commonly software and an effective assistant for architects and interior designers during the 3D rendering process. 3D artists in architect and design company often use this software to simulate the idea of architectural design in the 3D form of construction projects.
Corona Render
Corona Render is highly appreciated by many engineers and architects for producing many renderings with outstanding quality. Among current render programs, Corona Render is considered the easiest to use and most comfortable to use. Perhaps Corona Render was born later, so it inherited and developed the powerful features of previous Render programs. In addition, Corona renders for real and realistic image quality in every detail. Corona render helps in direct post-processing without using Photoshop, which is convenient in the 3D rendering process. Render once for many different lighting scenes. What's more, a drag-and-drop ready-made material library with simple settings requires no setup. Many operations with automated tools to help designers have more time for creativity.
Vray
This is a popular and widely used software in the field of graphic design. It is an image rendering software, also known as Rendering Engine. This software acts like an extension tool (plug-in) of Sketchup 3D modeling software. In addition, it supports us in the 3D rendering process and manipulating high quality 3D images. Through the support of Vray software, the computer will calculate and create beautiful 3D images corresponding to the drawing work that you sketch out.
Sketchup
SketchUp is a 3D design software produced in 2000. This is a software that is used and appreciated by interior designers, architects, engineers, …. Users can use SketchUp software to design 2D and 3D models easily and simply. Moreover, you can also create various geometric blocks from basic to complex. In particular, this software also allows you to create templates with many formats such as 3DS, OBJ, DXF, DWG, XSI, FBX, VRML.
K-render: Top 3D Rendering Studio from VietNam
If you've got your own design style apartment ideas and want to visualize them with pictures, K-render will offer the 3D rendering service of rendering your ideas. Furthermore, we will advise you on how much to charge for rendering. To ensure effective project execution, our  studio elaborates features in every render that present an accurate proportion of each object. 
A part of rendering project of K-render
Our architects are highly experienced in interior rendering, exterior rendering. Besides, they have the attention to detail you'd expect from high end artists who are at the forefront of our industry. With the use of  3D visualization technology, K-render – best 3d rendering studio would take the time to listen, understand, and collaborate with you as you build and realize your ideas.
These are all the informations about the 3D rendering process. Thanks for reading!
Click to meet Clary – Sales Manager
Contact us for the best support
Webite: k-render.com
Mail: info@k-render.com
Phone: +84 855555 304